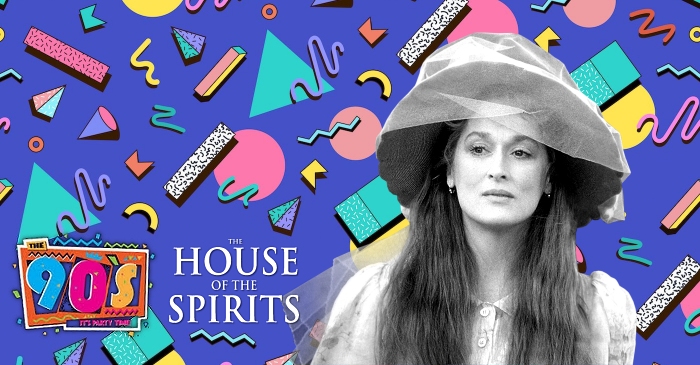 Among the many changes in Meryl Streep's career in the 1990s – her move to Los Angeles and the switch from dramatic roles to lighter fare – perhaps the most volcanic change took place in 1991, when she switched agents. An actor switching agents is not exactly big news, but Sam Cohn, the prominent New York-based agent at International Creative Management is not just any agent. According to a 1994 article in The New York Times, what happened remains murky. Streep speaks hesitantly about it. According to several agents, the rift centered on casting Streep in "Remains of the Day." Mike Nichols, whom she regarded as a trusted friend, planned to direct. But after Streep and Jeremy Irons read for him, Nichols apparently decided otherwise. He declined to tell Streep. So did Cohn, who was also Nichols's agent. By all accounts, Streep wasn't just outraged, she was deeply hurt. And she severed her relationship with Cohn, signing with the powerful Creative Artists Agency. Eventually, James Ivory took over the film, casting Anthony Hopkins and Emma Thompson in the lead roles. "I left because of something Mike did that I felt Sam should have protected me from," Streep says. She speaks cryptically and emotionally about the episode. "Mike knows what he did, but unfortunately Sam wore the scar." As their article continues, Streep says she's now friendly with both men. "My relationship with them is in the 'life's too short to be mad category,'" she says. "Mike is someone I share an enormous amount of history with. He has a big part of my heart. I was very upset to be upset. I have too much of a need for forgiveness in my life."
Women of the House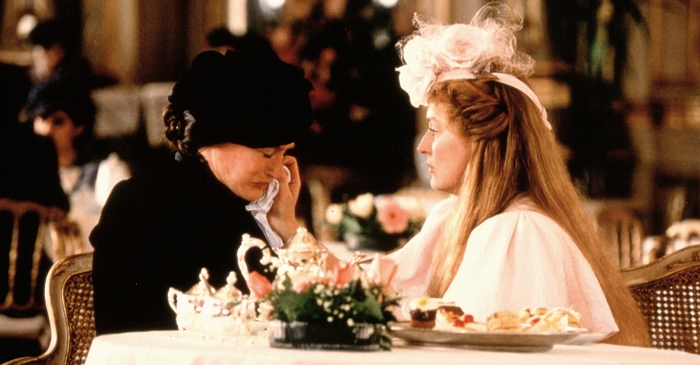 CAA's first big deal for Streep was the lead role in a big screen adaptation of Isabel Allende's novel "The House of the Spirits". It's a curious adaptation that was an immense success in Europe and an utter failure in the States. The reason for this is as simple as it is common in Hollywood – a remarkable piece of Chilean literature was whitewashed by giving all the lead parts to white actors while Chilean actors were reduced to the parts of servants or rape victims. There are many examples for this kind of casting in Hollywood, many bold, some outraegous, Al Pacino was once called the hardest working Hispanic actor who isn't Hispanic – and "The House of the Sprits", set in an unnamed South American nation, lingers somewhere in between. But in retrospect, it seems, the film never aimed at an American audience in the first place. Its driving force was the German producer Bernd Eichinger, who made the bold choice of hiring Danish director Bille August. The cast was chosen to attract an international audience – with Vanessa Redgrave, Armin Mueller-Stahl and Jan Niklas in pivotal supporting roles. The female lead of Clara was sought-after in Hollywood, and Nicole Kidman, Kim Basinger and Julia Roberts were considered (apparently, the Los Angels Times called it "the most coveted female part since "Catwoman"). In the end, Streep secured the part, leading a cast of Jeremy Irons, Glenn Close, Winona Ryder and Antonio Banderas. The role of Clara is not only a "meaty part" – Streep plays her (rather unconvincingly) as a young woman just out of adolescence throughout (much more convincingly) her whole life up until her deathbed – it's also one of three leading roles for women, in a story driven by women, and written by a woman. The role of Clara as a child was played by Grace Gummer, under the pseudonym Jane Gray. As so often in reality, their lives are all driven by the matriarch power of the man, while his own life and actions are defined by the women surrounding him.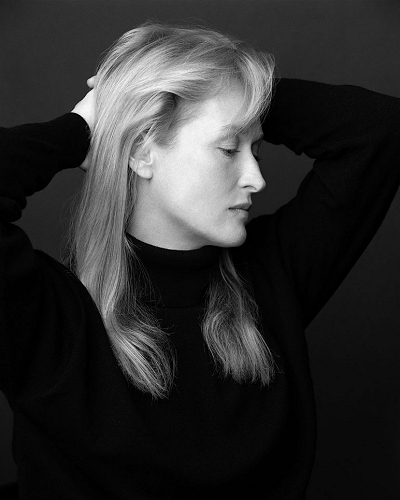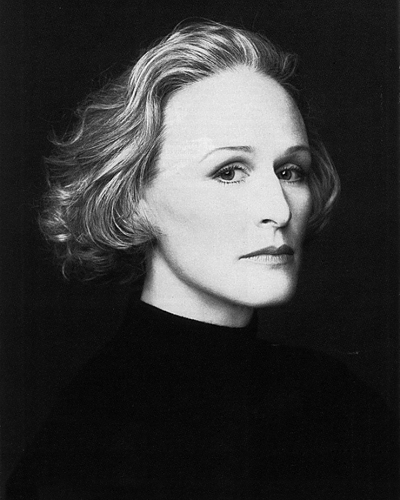 Meryl Streep, Winona Ryder and Glenn Close in a promotional shoot for the film in 1993.
As with "Death Becomes Her", Streep got the chance to share the screen with another great female talent of her time. Glenn Close has been often called a competitor, a rival at times, certainly because both have spent the 1980s playing strong female characters, and both being noted constantly on not being classic beauties. And yet their choice in roles differed notably – Close's most memorable role of the 1980s is the psychopatic stalker in "Fatal Attraction" in a decade of carefully picked and rewarded projects (for the 9 films she made throughout the 1980s, she received 5Oscar nominatinos). Some of her best work has been exclusive to Broadway, winning 3 Tony Awards for "The Real Thing", "Death and the Maiden" and "Sunset Boulevard". With a bit of far-fetched imagination, you can see their images mirror in the roles they play. Close's Ferula is Esteban Trueba's long-ignored and eventually banned sister whose only job it is to nurse their mother and cook. When she meets Clara for the first time in a cafe, her body language tells you immediately that she has never been to such a place before. And she has certainly never met someone like Clara, an etheral beauty with not a care in this world (except her telecinetic powers, or the death of her sister, or anything that's about to come). These two women are polar opposites, and yet they connect instantly. Their lives are interwoven for the rest of their lives. It's a fantastic performance by Close, who, like Streep, can do so much with her face without uttering a word.
We have to look at that age group of women that are most desirable in certain men's eyes and find out if they have parts available to them as plentiful as male protagonists-or if we're screwed on every level. Here's the difficulty of having this conversation: You're talking to incredibly privileged people. You know, I made one speech (about actresses being paid less than actors, at the first National Conference of the Screen Actors Guild's Women's Committee in 1990), and I have regretted this speech every day of my life. It's like that's my thing! Gawd! And then I read interviews with other actresses and they say (affecting haughty tone), "Oh, well, I'm not going to complain because I feel very privileged," and I think, oh, right (laughs). I'm not raising any banner. All I did was say in one speech what everybody knows. If the people who are making this money at the top of the profession don't speak about it, then when will there be equity down the line? (Meryl Streep, Entertainment Weekly, 1994)
The trio of strong female performers is completed by Winona Ryder, THE star of the 1990s. Having graduated as a teen idol from Tim Burton classics to serious character roles, Ryder joined the project as Clara's daughter Blanca, the first woman of the Trueba DelValle family who dares to speak up to her father, and whose life will be influenced and damaged by her father's actions, just like every other woman in the family. Ryder has been the face of '90s cinema, and then unfortunately became the face of the '00s downfall of tabloid hysteria. In "Spirits", she is an equal match to Streep's and Close's talent and would go on to win praise and Oscar nominations for her performances in "The Age of Innocence" and "Little Women". On making "The House of the Spirits", Ryder told Elle Magazine in 2009: "I always thought actors had to be really depressed or moody or anguished to be great, but Meryl was completely fine and had her family and came to work and did an amazing job and she wasn't that way. I remember that being a really big deal to me. And I was like, 'Wow, I can actually be happy and be good at the same time!". She further told Entertainment Weekly in 2014 that she pitched the idea of a sequel for the cult classic "Heathers" to Meryl while shooting "Spirits". In the never-realised sequel, Ryder's Veronica becomes a page for a senator named Heather, played by Streep: "I was pitching her the whole thing in the makeup chair one day. She was very sweet about it, and she was like, "Oh, that sounds really great!" But what else are you going to tell a panting 19-year-old? She could've been just waiting for me to shut up."
Glenn Close, Jeremy Irons, Meryl Streep and Winona Ryder on the set in Portugal
"The House of the Spirits" was filmed in Denmark, with additional scenes filmed in Lisbon and Alentejo, Portugal. The screen adaptation attracted a lot of buzz during its making with numerous press conferences in the countries where it was shot. Its US release, however, was not met with a warm welcome. In its first weekend, the movie drew a poor $1.8 million at the box office. Although there were many favorable reviews, most were not enthusiastic. And many negative reviews were withering. And, as mentioned above, the film also generated renewed protest from Latino actors in Los Angeles over the issue of non-Latinos playing roles that call for Latin characters. It fared much with a whopping $55 million in European ticket sales and was especially successful Costume Design and received 4 Robert Awards, Denmark's equivalent to the Oscar, for Best Film, Screenplay, Editing and Sound. And yet, the film seems to be forgotten today, like so many of Streep's performances of the 1990s. "The House of the Spirit" deserves to be visited.
Magazine cover stories
Read posts from the archive: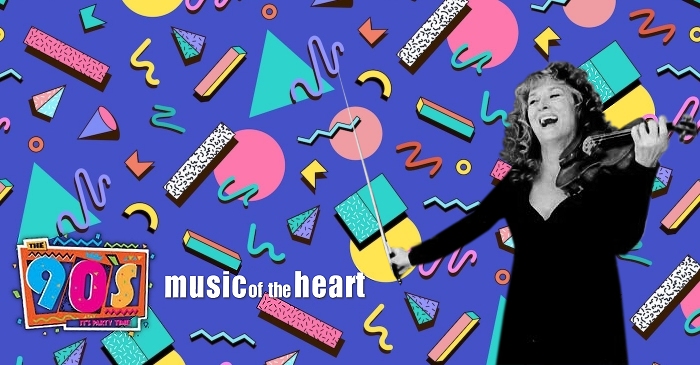 June 13th, 2020