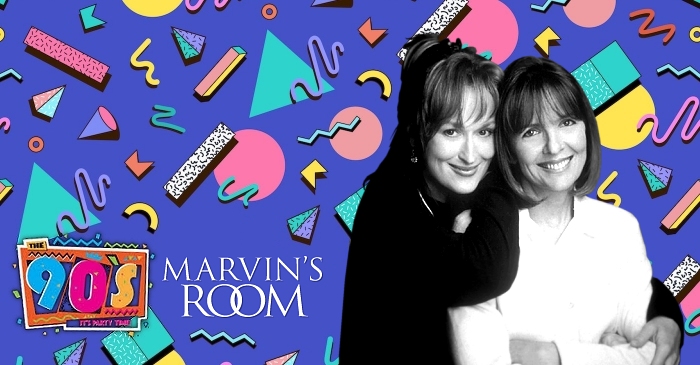 In maybe her best performance of the 1990s, Meryl Streep leads a powerhouse ensemble cast that brings together the best of three acting generations – Diane Keaton, Robert De Niro, Hume Cronyn, Gwen Verdon and Leonardo DiCaprio. "Marvin's Room" is a bittersweet drama about family, the pain it causes and the effort it takes to keep it together. Although it deals with illness, death and lost chances in life, "Marvin's Room"'s dry humor and fantastic acting makes it one of the most pleasent and truthful dramedies of its time.
Scott McPherson, the young playwright who wrote "Marvin's Room", didn't life to see the big screen adaptation of his work. Described as "one of the brightest hopes of the Chicago theatre scene", "Marvin's Room" was McPherson's last completed work and only his second full-length play before he died of AIDS-related causes in 1990, at only 33 years of age. His play premiered at the Goodman Studio Theatre in 1990 and went on to national acclaim, first at the Hartford Stage Company in Connecticut and eventually at Playwrights Horizons and the Minetta Lane Theatre off-Broadway. It won the 1992 Outer Critics Circle Award for best play, the 1992 Drama Desk Award for best play and locally the Joseph Jefferson Award for original work, among other honors. "Marvin`s Room," about a woman battling leukemia and the unusual extended family with whom she struggles for support and dignity, is a slightly dark but comic and ultimately hopeful take on death and infirmity. The title character is an elderly, bedridden stroke victim glimpsed thoughout only through a wall of glass blocks. McPherson had completed the screenplay for "Marvin's Room" when he died. His identity and struggle is not just background info, as it's almost impossible to watch the film, which concerns various approaches to love and death, without realizing its particular AIDS message, as well as more universal values, such as caring for others and the strength of family bonds.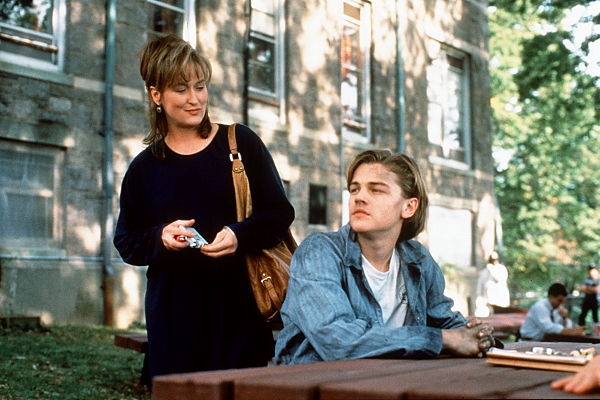 Meryl Streep with Leonardo DiCaprio, who plays her troubling teenage son right before his "Titanic" fame, and with Diane Keaton as her sister, who missed out on a life of her own to take care of their ailing father.
Robert De Niro and Jane Rosenthal bought the film rights in the early 1990s. As De Niro planned to produce it, he offered the lead roles to Meryl Streep and Anjelica Huston. Streep was set to play Bessie, Huston to play Lee. But as pre-production and financing took its toll, Huston had to withdraw from the project, she chose to direct a film on her own. As McPherson's script was revised by John Guare ("Six Degrees of Separation") and filming was about to start in 1995, Streep was still on board – but she had enough of playing the weak suffering character she had just portrayed in "The House of the Spirits". She switched roles and took over Lee, the blue-collar working single mom. Diane Keaton joined her as Bessie – it would be the first and so far only time for these two powerhouses to share the movie screen (they both appeared in Woody Allen's "Manhattan" in 1979, but they didn't cross paths in that one). De Niro cast himself in the minor role of Keaton's doctor, and together with Dan Hedaya as his brother and co-worker, they bring a fresh air of comic relief to the heavy storyline. Unusual for a cast of such a caliber, "Marvin's Room" was helmed by a first-time film director, Jerry Zaks.
In his direction, Zaks minimizes the exteriors and, more importantly, avoids the pitfalls of big emotional confrontational scenes, as is often the case of stage-to-screen transfers. "Marvin's Room" is decidedly a film of many small but glorious moments. The inner journey that both sisters undergo, especially Streep's character, is handled delicately, step-by-step, without hysteria – or sappy melodrama. It's also telling, that the few outdoor scenes, such as Hank taking Bessie for a wild ride on the beach, or the whole family visiting Disney World, feel extraneous to a yarn that is inherently interior. Zaks, who staged landmark productions of John Guare's "House of Blue Leaves" and "Six Degrees of Separation," knows that his best asset are the actors and he uses the bigscreen as an extension of the play's literariness, providing his ensemble a platform to display their wonderful skills. Truly collaborating, rather than competing (as could be expected), Keaton and Streep render brilliant performances. As Variety wrote in their review, "Part of the joy derives from watching how the two thesps, who have never acted together before, use different techniques that ultimately complement each other. Streep works at her role from the outside in, mastering the details of voice, movement, facial expression. Keaton, in contrast, is an instinctive actress who makes her lines sound more spontaneous. Keaton's observation (obviously speaking for the author), "I've been so lucky to have been able to love someone so much," and Streep's lyrical closeup reaction to it are truly heartbreaking".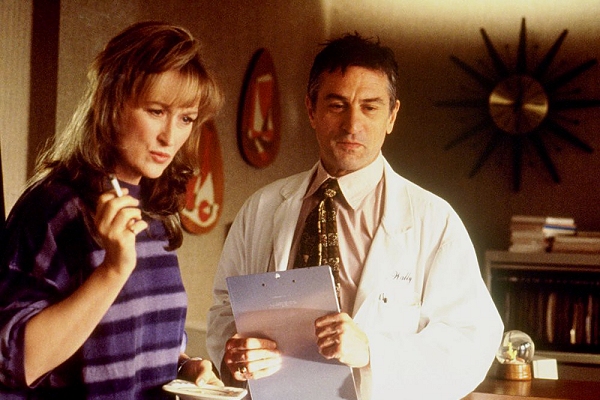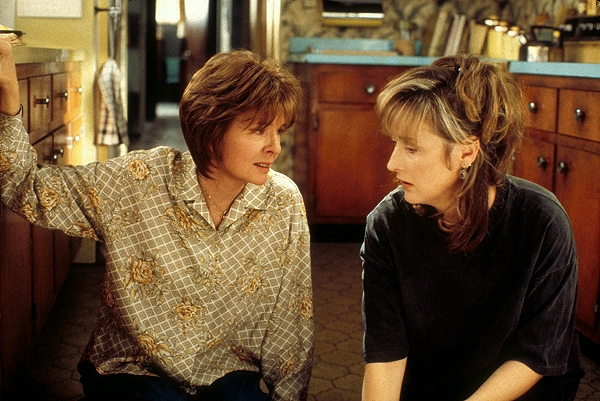 Robert De Niro co-produced "Marvin's Room" and secured the third on-screen collaboration for himself and Streep, after "The Deer Hunter" and "Falling in Love". Streep and Keaton co-starred in 1979's "Manhattan", but didn't share scenes in the film.
"Marvin's Room" was released in US theatres on December 18, 1996 and then wide in January 1997. Critics applauded the performances, especially by Keaton, Streep and DiCaprio, who had just boarded the "Titanic" off to multimillion stardom. Newsweek's David Ansen wrote: "If the broad, life-affirming outlines of "Marvin's Room" are familiar to the point of banality, in the hands of actors as gifted as Keaton, Streep and DiCaprio, this tale of noble sacrifice and sibling rivalry achieves moments of real poignancy and power." Lisa Schwarzbaum wrote in Entertainment Weekly: "Keaton's warmth, freed from that fluttery thing she so famously does and only enhanced by her bravely shopworn look, thaws any Streepish coolness, and the two get off on each other far more honestly than, say, Keaton bonded with Bette Midler in The First Wives Club. The deeply gifted DiCaprio, meanwhile, keeps right up with these older pros. The three are so full-bodied and so powerfully affecting that you're carried along on the pleasure of being in the presence of their extraordinary talent." And Time Out attributed: "Streep gives her most credible blue-collar performance to date; Keaton sidesteps saintliness to mix vulnerability and small heroics. In concert with this, the film is shot with discreet professionalism, while Rachel Portman confirms her mastery of mildly melodramatic mood music."
The film's gross was underwhelming, earning $12.8 million of its $23 million (and that considering it was re-released to theaters after DiCaprio hit it big later that year with "Titanic"). It fared well with awards juries, though. Meryl Streep received a Golden Globe nomination as Best Actress, Drama – Diane Keaton was nominated for an Academy Award in the Best Actress category and the Screen Actors Guild honored the film with three nominations – for Keaton, Gwen Verdon's supporting role and the film's ensemble. Like most of Streep's film, "Marvin's Room" rarely gets mentioned in the highlight reels, but I still consider it one of her best of the decades, and always worth a rewatch.
Magazine cover stories
Read posts from the archive: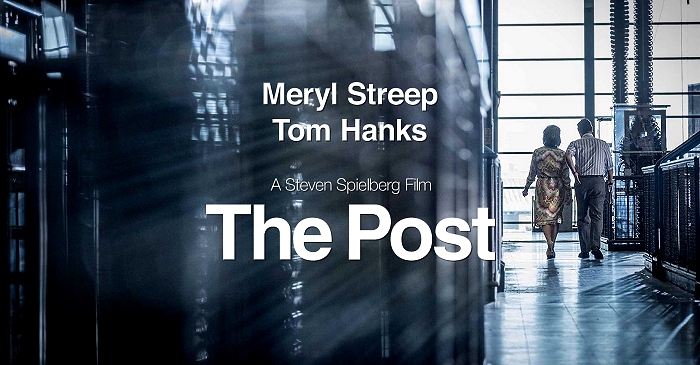 December 22nd, 2017
June 6th, 2020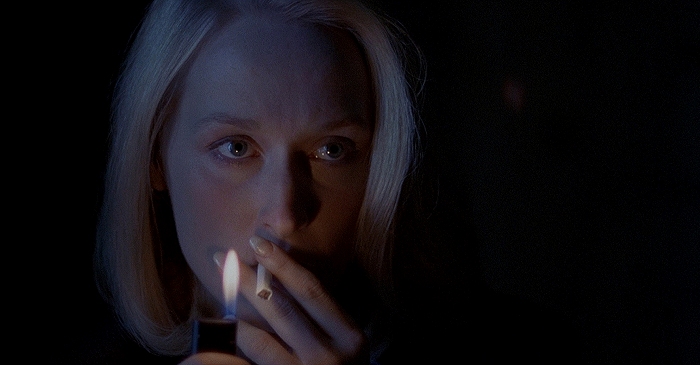 November 19th, 2022
www.simplystreep.com