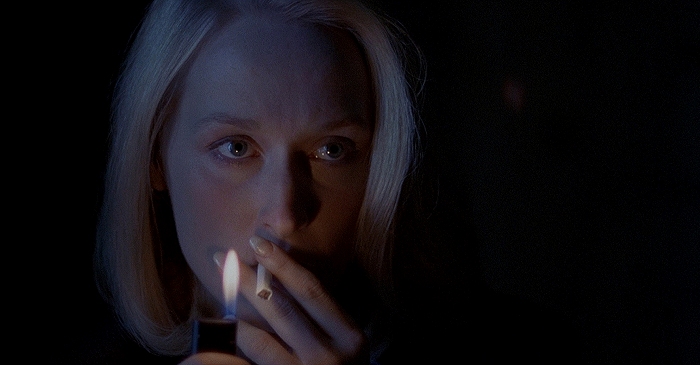 Today 40 years ago, "Still of the Night" released US theaters. Sandwiched between two of Meryl Streep's greatest performances in the early 1980s, "Still of the Night" is an often-forgotten Hitchcock hommage that not even its star herself remembers fondly. Helmed by Robert Benton, who directed Streep to her first Academy Award, it gave her probably the most thankless part of her career – the mysterious blonde.
In 1981, Meryl Streep had reached a first peak in her fairly young career. She was proclaimed "Star of the '80s" by Newsweek and "Magic Meryl" by Time Magazine a year afer winning her first Academy Award for "Kramer vs. Kramer", her second consecutive nomination after "The Deer Hunter". Her first leading role in "The French Lieutenant's Woman" won her a third nomintion in three years, as well as her second Golden Globe and a BAFTA from the British Academy. "Sophie's Choice" was on the horizon for a theatrical release later that year and she was already working with Mike Nichols on "Silkwood" in Texas. Meanwhile, Benton was looking for a follow-up project to "Kramer". He wrote a script called "Stab" back in 1975, but left it in the drawers to first direct "The Late Show", and then wait some more to direct "Kramer". "You find yourself in a trap if you do the thing that people expect you to," he told The New York Times for the release of "Still of the Night". "It seemed to me that I should go about as far away from "Kramer" as I could with my next film." He found the missing link in Meryl Streep to finally revive the story of a entangled by the mistress of his murdered patient – a mysterious, cool blonde, who may have killed her lover, and maybe others as well.
Streep accepted the role for a number of reasons – to work with Benton and cinematographer Néstor Almendros again, but also for having the chance to work in New York, where her young family was based. "I wanted to work with [Benton] again. It was shot in New York. I rolled out of bed to go to work. I was with my baby more than I had ever been. I didn't have to work every day," she told Gene Siskel in 1982. She also, once again, helpled Benton with the right dialogue for Brooke, as she did with Joanna Kramer, as Benton recalls, "'When she got back from doing 'The French Lieutenant's Woman,' we began working together, one or two days a week, on the character. She made up a great deal of the background story, the part about her father."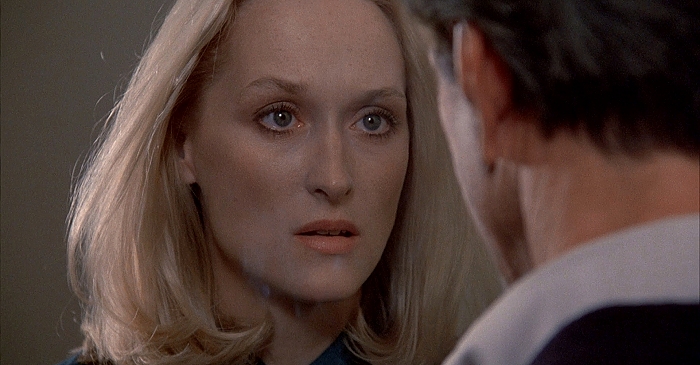 Benton's script is a tribute to New York's lesser known sides – not the hectic, glitzy view of Broadway, but the titular "Still of the Night" when New York goes dark and dangerous. It features some nice touches, such as the still errie dream sequence, shot wonderfully by Almendros. And yet, the biggest flaw remains its characters, and the complete lack of chemistry between its two stars, who may have tried to get the best out oft wo people who don't belong in the same film – a newly divorced psychatrist whose only companion in life, besides his patients, seems to be his mother, who is a psychatrist as well – and the mysterious blonde, who comes off rather bland than mysterious, because we get to know nothing about her except for a speech late in the film in which she delivers a run through her whole life in an attempt to give at least some human touch to this otherwise empty character. Scheider and Streep are in zero-chemistry territory, not only because there is no "Still of the Night" could be easily remade today with improved characters – think Bradley Cooper and Cate Blanchett in "Nightmare Alley" mode.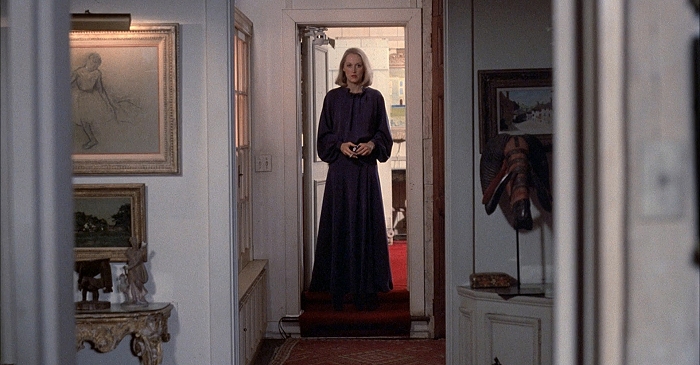 Neither critics nor audiences cared much about "Still of the Night" upon its theatrical release in November 1982. Streep's involvement was forgotten by the next month, when "Sophie's Choice" was released and put her into the stratosphere of cinema history with one of the greatest screen performances of all times. She did, however, elaborate the "flaw" of the film back after its release in the aformentioned interview with Siskel. As he writes, "informed that her interviewer didn't like the movie either and had a "Who the hell cares?" reaction to its story, Streep quietly reached out and – again, with surprising candor – shook hands in agreement. "Me, too," she said after a bubbling laugh. "I'm not ashamed of what I did, but I wish we'd all aimed higher. People who are smart can't just do something that they think will be popular because that's what's selling now.
Read posts from the archive: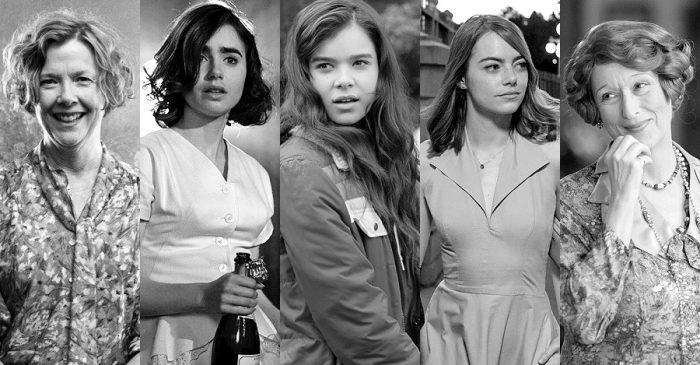 December 12th, 2016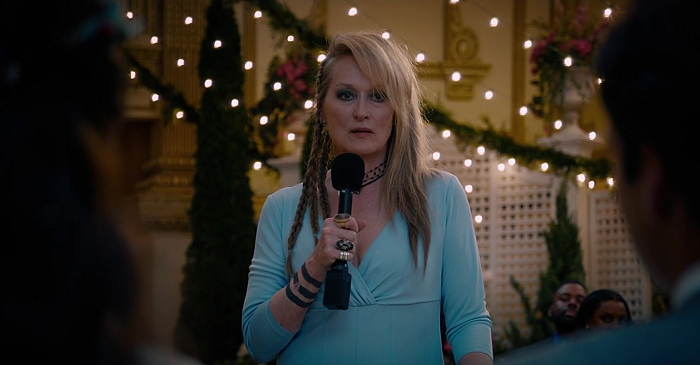 November 27th, 2015