On February 2, Penguin Books releases "Mike Nichols: A Life", written by Mark Harris and featurig lots of remarks by Nichols' former colleagues and friends, including Meryl Streep. Vulture has posted an exerpt from the book, and – luckily for us – it's a lengthy, very insightful chapter on the makig of "Heartburn", including the complete story of Mandy Patinkin's original casting as Mark Foreman, and Nichols firing him a week into shooting scenes. It's a very ineresting read, especially considering that "Heartburn" wasn't a chosen star vehicle for Nicholson and Streep, but rather a casting choice out of the blue that got Streep by surprise, as she remembers in the book.
[After Nicholson's casting], suddenly, there were a lot of ideas about how we were going to enhance the part," says Streep. "The man's part. This was a movie about a woman, which was even more unusual in those days than it is now. It was a unique opportunity to explore things from her perspective, from Nora's perspective." Nicholson's hiring "was the first time in my life that I got mad at Mike. Jack Nicholson was a movie star, and it was intimidating to have him come in, and maybe a little piece of that made me go, 'Hey, don't lose me in this just because you bring your friend in,' " says Streep. "I went to Mike and said, 'This movie is about the person who got hit by the bus. It's not about the bus.' He heard me – he really did hear me on that. And all the nonsense about new scenes stopped."
The full article can be read over at Vulture, the book releases on February 2. Hopefully, it will feature many more details on the makings of "Silkwood", "Postcards from the Edge" and "Angels in America".
Another big batch of international press coverage for both "The Prom" and "Let Them All Talk" have been added to the photo gallery, with many thanks to Alvaro. Scans come from the US, the UK, Brasil, Spain, France, Argentina and Portugal, so there's probably something for everybody :-) A complete list of additions can be found below.
Related Media
:
Photo Gallery – Articles & Scans – Total Film (United Kingdom, December 2020)
Photo Gallery – Articles & Scans – Mia (Spain, December 22, 2020)
Photo Gallery – Articles & Scans – People Magazine (USA, December 21, 2020)
Photo Gallery – Articles & Scans – US Weekly (USA, December 21, 2020)
Photo Gallery – Articles & Scans – Who Weekly (Australia, December 21, 2020)
Photo Gallery – Articles & Scans – Point de Vue (France, December 16, 2020)
Photo Gallery – Articles & Scans – Blikk Nok (Hungary, December 16, 2020)
Photo Gallery – Articles & Scans – The West Australian Today (Australia, December 15, 2020)
Photo Gallery – Articles & Scans – The New Yorker Magazine (USA, December 14, 2020)
Photo Gallery – Articles & Scans – Clarin (Argentina, December 14, 2020)
Continue Reading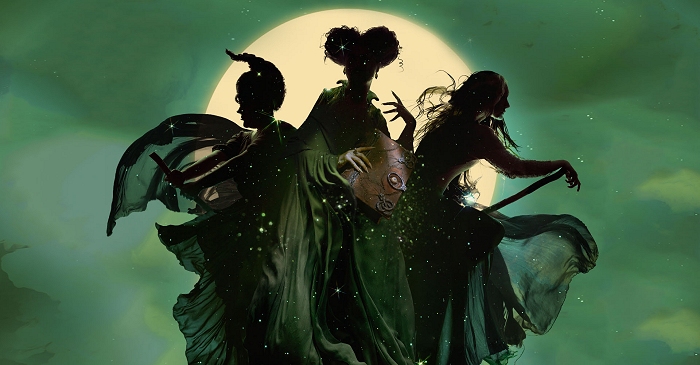 Bette Midler, Sarah Jessica Parker and Kathy Najimy are getting the Sanderson Sisters back together later this month, 27 years after the Halloween cult classic for a virtual "Hocus Pocus" reunion, Midler announced Sunday. The live event, "In Search of the Sanderson Sisters: A Hocus Pocus Hulaween Takeover," takes place Oct. 30 at 8 p.m. ET. "Join me! For a marvelous one night only reunion with the Sanderson Sisters and some of our favorite friends," Midler tweeted Sunday. In addition to the trio of stars, the reunion features Elvira, Mistress of the Dark as the host and a deluge of famous faces including Meryl Streep, Jennifer Hudson, Billy Crystal, Jamie Lee Curtis, Kenan Thompson, John Stamos, Glenn Close, George Lopez, Martin Short, Adam Lambert, Michael Kors, Todrick Hall and more. Hulaween is part of Midler's annual fundraiser for the New York Restoration Project, her organization dedicated to improving New York City's infrastructure and greenery.
*This is a one-time showing.* The show will not broadcast again after the listed date and time. Join us as Ms. Midler reunites with Sarah Jessica Parker and Kathy Najimy for "In Search of The Sanderson Sisters, A Hocus Pocus Hulaween Takeover" hosted by Elvira, Mistress of the Dark and featuring: Glenn Close, Billy Crystal, Jamie Lee Curtis, John Debney, Samantha Diaz, Harry Guinness, Todrick Hall, Jennifer Hudson, Anjelah Johnson-Reyes, Michael Kors, Adam Lambert, George Lopez, Alex Moffat, Vanessa Shaw, Martin Short, Sarah Silverman, John Stamos, Meryl Streep, Kenan Thompson, Sophie von Haselberg, and other surprise guests. Reserve your spot today for our one-hour virtual evening event on Friday, October 30! Your personalized access link will be emailed to you in advance of the event, and we will keep you informed of all the Hocus Pocus fun we have in store leading up to the big night. The broadcast will include closed captions in English and can be streamed worldwide
Tickets can be ordered over at Midler's New York Restoration Project website. Tickets cost $10 and all proceeds go toward the NYRP, according to the website.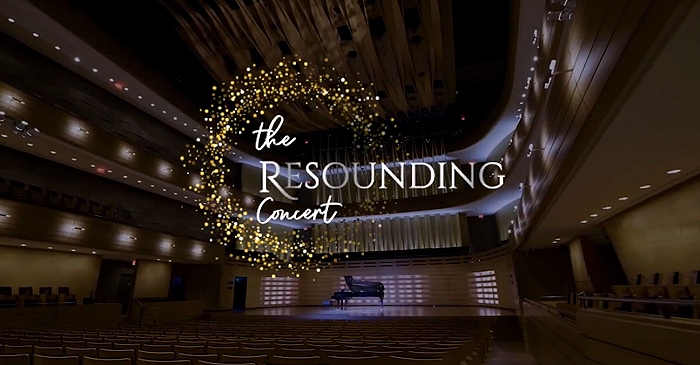 The full line up for The Royal Conservatory's season gala has been announced. As one of Toronto's most exclusive and star-studded annual galas, The Resounding Concert is accessible to everyone this year on October 17 via livestream. The event is a benefit in support of the Fund for Koerner Hall. Appearances will include artists who have performed at Koerner Hall from around the world: Buffy Sainte-Marie, Lang Lang, Meryl Streep, Sondra Radvanovsky, Jan Lisiecki, Zakir Hussain, James Ehnes, Alex Cuba, Daniel Hope, k.d. lang, Lighthouse, Rhiannon Giddens, Danilo Pérez, Brian Blade, John Patitucci, Gerald Clayton (playing Oscar Peterson), Barbara Hannigan, Chilly Gonzales, and Skratch Bastid with Afiara Quartet. Although the livestream is free for everyone, The Royal Conservatory are asking for donations in support of the Fund for Koerner Hall in order to keep bringing live music to audiences and keep artists working. More information on the concert and ticket prizes can be found here. Many thanks to Alvaro for the heads-up.
According to Playbill, a re-imagined virtual gala from The Public Theater will be a star-studded affair as the institution looks to the future following the year's reckoning around racism in the country. "Forever. Togehter.", directed by Tony winner Kenny Leon, will take place October 20 at 8 PM ET. The event will be live streamed on The Public's website, YouTube, and Facebook. While free to watch, donations are encouraged to support the Off-Broadway institution. The lineup includes Jelani Alladin, Jacqueline Antaramian, Antonio Banderas, Laura Benanti, Kim Blanck, Ally Bonino, Danielle Brooks, Jenn Colella, Elvis Costello, Daniel Craig, Alysha Deslorieux, Jesse Tyler Ferguson, Holly Gould, Danai Gurira, Stephanie Hsu, David Henry Hwang, Oscar Isaac, Nikki M. James, Alicia Keys, John Leguizamo, John Lithgow, Audra McDonald, Grace McLean, Lin-Manuel Miranda, Kelli O'Hara, Mia Pak, Suzan-Lori Parks, David Hyde Pierce, Phylicia Rashad, Liev Schreiber, Martin Sheen, Phillipa Soo, Meryl Streep, Sting and Trudie Styler, Will Swenson, Shaina Taub, Kuhoo Verma, Ada Westfall, and Kate Wetherhead. As previously planned for the June 1 ceremony, the gala includes a special tribute to this year's honorees Sam Waterston and Audrey and Zygi Wilf. "Before the world was stilled, we were set to celebrate the institution of theater as we knew it," said Leon. "What we now know is that we have much to learn and much to do to earn our sacred place in our community. We take this time to celebrate our artists, and as we move forward with our virtual event, we understand that these are precious moments. We must strive to build institutions worthy of the beauty of our artists, and we will meet the moment with the seriousness and attention it deserves." The evening will feature stories from Public Theater alumni, songs from Public Theater musicals (including a performance by Alladin of a new song written just for Public Works' production of Hercules), and a preview of "Say Their Names," a visual installation to be projected on the facade of The Public's Cooper Square home dedicated to the Black lives lost to police brutality and white violence. Anne McPherson will serve as the gala's production stage manager with music direction by Ted Sperling. Many thanks to Glenn and Alvaro for the heads-up.
Meryl Streep may not have an Instagram account, but she is mugging on the platform for a cause with Kageno. Streep is among the more than two dozen stars and notable names who posed in vibrant aprons as part of a social media campaign on behalf of nonprofit Kageno as a way to spotlight its upcoming event. The organization — founded in 2003 and focused on transforming communities in need in Kenya and Rwanda — is hosting a virtual gathering Sept. 23, an annual Harambee, which has been reimagined to be a fundraiser-meets-cooking celebration. Streep, a longtime supporter of Kageno, will deliver the keynote address as part of a program that also features Minnie Driver and Dylan McDermott addressing attendees, pop star Anastacia performing, and celebrity chef Todd English spearheading a cooking demo that guests can follow along with at home (ingredients can even be delivered in advance). The event also includes a silent auction featuring items modeled by Lydia Hearst and Chris Hardwick. The aprons featured in the social media campaign were designed and made by the African villages supported by Kageno. All shoots were conducted via FaceTime and photographed by Scott Buccheit. In addition to Streep, those who participated include Anne Dexter-Jones, Allie Rizzo, Omar Shariff, Jr., Gillian Hearst, Naeem Delbridge, Daniela Lopez, Alex and Keytt Lundqvist, Scott Cullens, Maggie Rizer, Mia Moretti, Selita Ebanks, Robin Roberts and Amber Laign, Johnny Bananas, Sam Champion, Marc Forgione, Buster Skrine and many others. More information about the event can be found here. The article was originally published by The Hollywood Reporter with many thanks to Glenn for the heads-up.
Monumental Women, the all-volunteer nonprofit group bringing the first statue depicting real women to Central Park, has announced that award-winning actors Jane Alexander, Viola Davis, America Ferrera, Rita Moreno, Zoe Saldana and Meryl Streep will portray Sojourner Truth, Susan B. Anthony and Elizabeth Cady Stanton in English and Spanish-Language 'Talking Statues' monologues that will accompany the Women's Rights Pioneers Monument. According to Broadwayworld.com, The Monument featuring Truth, Anthony and Stanton is set to be unveiled on Central Park's Literary Walk on August 26, 2020, the centennial anniversary of the ratification of the 19th Amendment, when women won the right to vote. Actors Jane Alexander and America Ferrera will voice Susan B. Anthony, Viola Davis and Zoe Saldana will voice Sojourner Truth, and Meryl Streep and Rita Moreno will voice Elizabeth Cady Stanton. Monumental Women began working to develop the Women's Rights Pioneers Monument and "break the bronze ceiling" by securing a prominent location on Central Park's famed Literary Walk in 2014. The organization raised $1.5 million in private funding to pay for the statue, which is being designed by nationally-recognized sculptor Meredith Bergmann. In the statue, Bergmann shows Anthony, Stanton, and Truth working together when they met to advance the fight for equality, justice, and women's rights. They are depicted as equals, working together at a table, with each taking on an essential element of activism: Sojourner Truth is speaking, Susan B. Anthony is organizing, and Elizabeth Cady Stanton is writing. The Women's Rights Pioneers Monument honors three New York women who dedicated their lives to women's rights and to women winning the franchise, though none of them lived long enough to see it happen.
Continue Reading
According to Page Six, the Public Theater has postponed its digital gala, "We Are One Public," due to the protests around the country. "In this time of national trauma, when the Covid crisis has so disproportionately impacted the Black community, when the injustices of our way of life have been made so clear, it just feels wrong for us to sail ahead with our event," a note on the theater's website stated. "This is a time for mourning and reflection," the statement continued. "It has taken us far too long to proclaim the simple truth: Black Lives Matter," the New York City-based theater company further stated. "We must stand in solidarity with Black artists, Black staff members, and the Black community … The Public is determined to be on the side that fights racism and inequality manifested inside and outside of our walls." Meryl Streep, Alicia Keys, Jesse Tyler Ferguson, Antonio Banderas, Glenn Close and more had been scheduled to participate in the event scheduled for Monday night.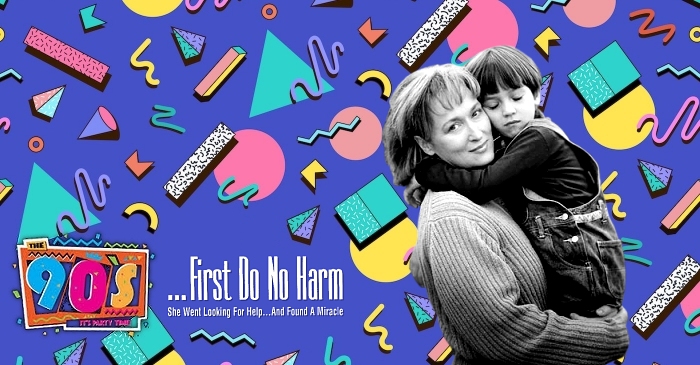 A deeply personal story from America's funniest director sheds light on a family's struggle with a child's epilepsy and the American healthcare system. In one of her rare appearances on television, Meryl Streep plays a tiger mother going to lenghts to find a miracle that can cure her sick child.
I don't think any director has made us laugh more in the 1980s and 1990s than Jim Abrahams, best known as a member of Zucker, Abrahams and Zucker team that brought us "Airplane", "Top Secret", "Ruthless People" and "The Naked Gun" series. But Abrahams' private life took a serious turn when his young son was diagnosed with epilepsy. Charlie would convulse and lose consciousness. Medications didn't help. As his seizures continued, his cognitive abilities slowly deteriorated. Jim, who wasn't a medical doctor, decided to start investigating alternative treatments. After days in the library looking through books and medical journals, he found a book on childhood epilepsy written by Dr. John Freeman, the director of the Pediatric Epilepsy Center at Johns Hopkins Hospital. The book described that a diet that mimics the metabolism of starvation by cutting most dietary sources of carbohydrates and proteins could in some cases cure drug-resistant childhood epilepsy. Ignoring the warnings of the staff at the boy's hospital, Jim transferred his son to the epilepsy center in Maryland, and Charlie was started on the diet. The young boy immediately showed improvements in his condition, and a couple of years later he became seizure free. Even the mental setback turned out to be reversible.
Continue Reading
According to Deadline, Meryl Streep, Bernadette Peters, Patti LuPone and Audra McDonald are set to join an all-star line-up in a special virtual concert to celebrate Stephen Sondheim's 90th birthday. Take Me To The World: A Sondheim 90th Birthday Celebration, hosted by Raúl Esparza, will take place this Sunday, April 26, the 50th anniversary of the opening night of Sondheim's groundbreaking musical Company. The concert kicks off at 8 pm ET, and will be available for free at Broadway.com and the Broadway.com YouTube channel. In addition to Streep, Peters, LuPone and McDonald, artists performing songs from the Sondheim catalog will include Mandy Patinkin, Christine Baranski, Donna Murphy, Kristin Chenoweth, Sutton Foster, Brian Stokes Mitchell, Kelli O'Hara, Aaron Tveit, Maria Friedman, Iain Armitage, Katrina Lenk, Michael Cerveris, Brandon Uranowitz, Stephen Schwartz, Elizabeth Stanley, Chip Zien, Alexander Gemignani and, from the cast of Pacific Overtures at Classic Stage Company, Ann Harada, Austin Ku, Kelvin Moon Loh and Thom Sesma. Host Esparza starred as Bobby in the 2006 Tony Award-winning revival of Company and in the Kennedy Center Sondheim Celebration productions of Sunday in the Park With George and Merrily We Roll Along in 2002, as well as the City Center Encores! production of Anyone Can Whistle and in last year's Road Show. "The world is in a hard place," Esparza said in a statement, "and we are all searching for something great. Well, Stephen Sondheim is greatness personified." Mary-Mitchell Campbell will be the music director, with Paul Wontorek serving as director. This online event will act as a fundraiser for ASTEP (Artists Striving to End Poverty), the organization conceived by Campbell and Juilliard students to transform the lives of youth through art. Many thanks to Glenn for the heads-up!