A vintage video interview has been currently released, unfortunately only bits, but maybe there's more to come. Little information is known about this, except that Meryl was interviewed in 1987 by Reba Merrill, for whose book promotion these clips have been launched. Maybe this interview was conducted at the 1987 Deauville Film Festival to promote "Ironweed" as I recall excerpts from the same conversation in a segment about the festival, which can be watched here. Great to see another rare Meryl interview, there's hoping for more.
Edit: Mystery solved – the interview was conducted during the shooting of "Ironweed", according to an excerpt from the book, as published by Open Books Press on their website. In 1987, I went on location to upstate New York for the film Ironweed, which would be Oscar-nominated that year against Rain Man. I knew that I would not be allowed to interview or shoot behind the scenes footage of Jack Nicholson. That left me with his costar, Meryl Streep. I shot footage of Jack working, but no one knew because I had my cameraman turn his light off. Jack joked with the TV crew and me as long as the camera was not running. Meryl Streep, on the other hand, let us do our job of shooting behind-the-scenes footage of her. The film's unit publicist arranged Meryl's interview and when the scheduled time came we were set up and ready. What a surprise when Meryl arrived with wet hair, glasses and no make up. No one told her that this was a video interview, not print. I said: "This interview will last a long time and I don't think you want to look that way on video." I left the film set with all the interviews except the one with the star of the film. When I came back to Los Angeles I told the producers I did not have Meryl's interview.
I was sent back to New York to interview Meryl where I picked up a crew and met her at a hotel on Madison Avenue. When I returned to do the interview she was comfortable with me. I am not sure if it was because she saw me often during the three-week period on the film set or maybe it was because I was honest with her and said: "Please don't do the interview with wet hair and no makeup and glasses." For our next interview, the studio provided Meryl with her personal hair and makeup person, at a cost of $1,500.00. About a third of a way through the interview she put her hand through her hair and got it all messed up. I didn't say anything and we just continued. The same stylist J. Roy Helland won an Oscar in Hair and Makeup category for turning Meryl into Margaret Thatcher in The Iron Lady and thanked Meryl for keeping him employed for over 30 year
Meryl gave me an extraordinary hour-long interview, very revealing, about the woman she was, what made her tick and what was important in her life. "I still get nervous, very nervous when I have to audition," she told me, which is probably not something she has to do anymore since she is considered one of the most talented and respected actresses of our time. In addition to numerous other entertainment awards, she has been nominated for a Golden Globe 28 times and won eight and was nominated for an Academy Award a record 17 times and won three: Best Supporting Actress for Kramer vs. Kramer and Best Actress for Sophie's Choice andThe Iron Lady. In her acceptance speech at the 2012 Oscars for The Iron Lady, she thanked Roy Helland and congratulated him on winning an Oscar. Katharine Hepburn is the only actress to have won four Oscars and no other actress besides Meryl has won three. Meryl earned her acting degree at Vassar and then headed to the prestigious Yale School of Drama, "I decided to be an actress half way through drama school. It was something that was hard to commit to because I didn't think it was a serious sort of way to spend your life. Or one that would help the world… But now I think my mind has changed about that. It is a valuable thing."
It was one of those magical times when the star was comfortable enough to be candid. It surprised me when she said, "If I have to sing in front of people, I am just terrified," though she had taken voice lessons for years. She sang in Ironwood and in a few of her other films including in Silkwood, Postcards from the Edge and later in Mama Mia. "I had a lot of breaks early on." Meryl, who is extremely shy, told me when her entire drama class prepared and was invited to audition for Joe Papp's Public Theater, "I was too nervous, I couldn't go. But basically I didn't want to be a part of that whole "Meat Market." Competition makes me very nervous." The next day she went to the woman who arranged the auditions and said, "'Give me a chance to read for it.' And she did and I don't know why. She was just a nice woman." She got an audition with Joe Papp who cast her in, Trelawny of the Wells, which was her Broadway debut at Lincoln Center in 1975. Since then she has appeared in over 50 films after making her film debut in Julia with Jane Fonda and Vanessa Redgrave in 1977 and earning her first Oscar nomination in 1978 for The Deer Hunter. "I know a lot of my success has to do with luck. I've also poured a lot of hard work into it. So I feel that in some way, I can justify myself. I am just happy that life has happened this way."
The most candid moment of our interview was when she told me that she cannot ask her housekeeper to remove the dust balls in the closet. She has been married since 1978. "The greatest break in my life is when I met Don Gummer. There is no question in my mind about that." Meryl and her husband, a well-known sculptor, have four children, three girls and a boy. Her two oldest daughters, Mamie and Grace, are both actresses and look just like Meryl did when she just started her career. She described so perfectly how so many actors feel and how they hate having to do interviews like this to promote their films: "I am much more comfortable enclosed in a world of fiction." I was in awe of this extraordinary woman and she was as kind and humble as she is talented. "I never imagined in my wildest dreams that I would be successful. The fear is always there as an actress that you will never work again. That goes with the territory…so each happy event as it has happened has been a surprise."
After the interview, Meryl told me that she would be leaving the country for A Cry in the Dark, which would put her in Australia when the publicity for Ironweed was to be released. I offered to make her a video of the sound bites used in the profile and send her a transcript. All she had to do was to strike out what she didn't want used. She sent us back the edited transcript and went to Australia. As the release date of the film got closer, a consultant hired by the production company called me. I was told to turn over Meryl Streep's interview to be edited by the man who hit on me for sex at Fox years earlier. The old boys network kept getting him jobs even though he lost his big position at Fox after being charged with sexual harassment by a woman at the studio and his career came tumbling down. I told him that I could only turn over the approved footage, nothing else. I got my lawyer involved. The end result was that I kept my word to Meryl and he got the pleasure of threatening me with the famous Hollywood line: "You will never work in this town again." It didn't work this time either. I never had to turn over the interview footage and we edited the Meryl Streep profile, and I worked in Hollywood for another twenty years.
Read posts from the archive: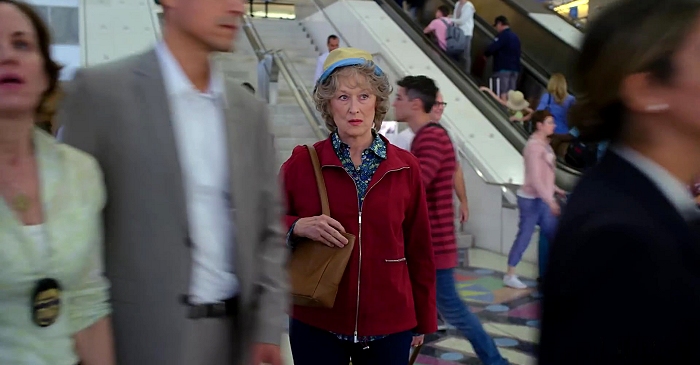 October 17th, 2019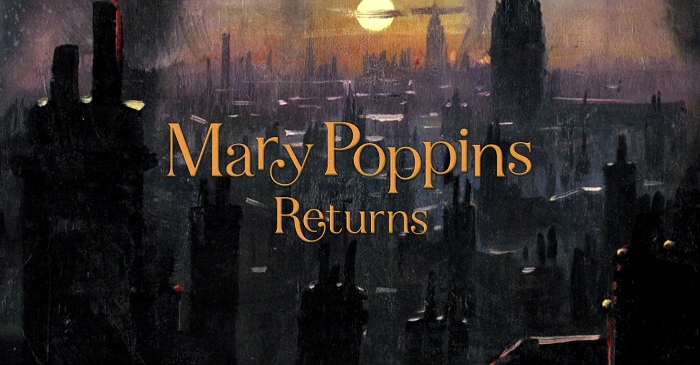 March 21st, 2019
www.simplystreep.com