On April 19, Vassar College announced that renowned actress Meryl Streep '71 would be unable to attend the Alumnae/i Association of Vassar College (AAVC) Distinguished Achievement Award Ceremony, due to pneumonia. Streep was in line to become the sixth alumna/us to receive the award in this ceremony. A series of statements were released by the College in relation to the ceremony and its postponement. AAVC President Steve Hankins '85 and Chair of Alumnae/i Recognition Committee Amy Pullman '71 released an email to the Vassar student body, addressed to the registrants of the ceremony, the Class of '71 and AAVC board members.
"[Streep] wishes to convey that a bout of pneumonia is keeping her from the festivities, but she is so honored to be included in the day's commemorations from the College that ordered her thinking, ignited her creative imagination, and gave her friends for life," the email stated. "We are therefore postponing the bestowal of the award to a time when Ms. Streep can join us and we can properly celebrate her many accomplishments. As we look for a new date, please join us in wishing Ms. Streep a speedy recovery."
As of now, the AAVC board has yet to release a date for the rescheduled ceremony. However, festivities will continue for the Class of '71 to celebrate their 50th reunion. Thanks to Alvaro and Glenn for the heads-up.
Great news according to The Hollywood Reporter: Apple TV+ has lined up a star-studded cast for a climate change anthology series. Meryl Streep, Kit Harington and Matthew Rhys will head the ensemble for Extrapolations, an eight-episode drama from writer Scott Z. Burns and The Morning Show production company Media Res. The cast also includes Sienna Miller, Gemma Chan, Tahar Rahim, Daveed Diggs, David Schwimmer and Adarsh Gourav, with additional actors to be announced. Extrapolations, which is currently in production, will tell interconnected stories about how the upcoming changes to the planet will affect love, faith work and family. "The only thing we know for sure about the future is that we are all going there together — and we're taking with us our hopes, our fears, our appetites, our creativity, our capacity for love and our predilection to cause pain," said Burns. "These are the same tools that storytellers have been using since the beginning of time. Our show is just using them to keep time from running out." Miller will play a marine biologist. Harington plays the CEO of an industrial giant. Rahim plays a man struggling with memory loss. Rhys will play a real estate developer. Diggs (Snowpiercer) plays a rabbi in South Florida. Chan plays a single mother and micro-finance banker. Schwimmer plays the father of a teenage daughter. Gourav plays a driver for hire. Details of Streep's role, her first series work since HBO's Big Little Lies in 2019, are being kept under wraps.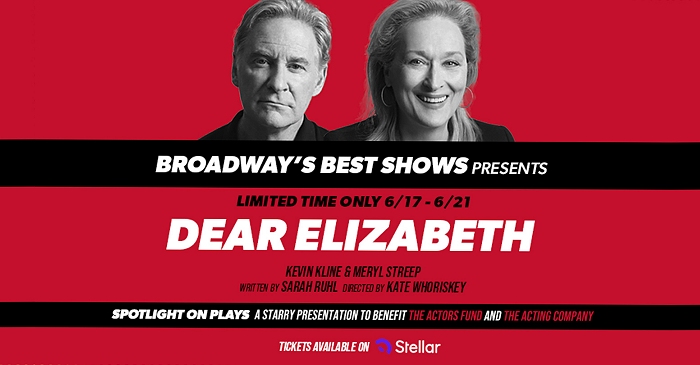 Update: Meryl Streep and Kevin Kline will perform "Dear Elizabeth" at the Spotlight on Plays virtual benefit series from June 17 to June 21, 2021. Based on the compiled letters between poets Robert Lowell and Elizabeth Bishop, Dear Elizabeth maps the relationship of the two poets from first meeting to an abbreviated affair – and the turmoil of their lives in between. Directed by Kate Whoriskey. Here's the original press release from March: According to Deadline, Meryl Streep, Mary-Louise Parker and Carla Gugino have joined the line-up of actors taking part in this year's virtual Spotlight on Plays series benefitting The Actors Fund, with Streep reuniting with her Sophie's Choice co-star Kevin Kline on Sarah Ruhl's Dear Elizabeth. Parker is set to perform in Paula Vogel's The Baltimore Waltz. Gugino will be teamed with the previously announced Ellen Burstyn in Lillian Hellman's Watch on the Rhine. Others previously announced, in addition to Kline and Burstyn, are Kathryn Hahn, Keanu Reeves, Debbie Allen, Bobby Cannavale, Audra McDonald, Phylicia Rashad, Heidi Schreck, Alia Shawkat, Heather Alicia Simms and Alicia Stith. The Spotlight on Plays series, launched last year on the Broadway's Best Shows website, features actors performing the works remotely, with the readings pre-recorded and edited. The series, which begins Thursday, benefits The Actors Fund. The series begins Thursday, March 25, with Larissa FastHorse's The Thanksgiving Play at 8pm ET/5pm PT, and continues wit Pearl Cleage's Angry, Raucous and Shamelessly Gorgeous on Thursday, April 8 at 8pm ET/5pm PT. Additional casting and dates will be announced soon. The Spotlight on Plays events are livestreamed on Stellar and available for a strictly limited amount of time. Season subscriptions and individual ticket information is available on the Broadway's Best Shows website. Many thanks to Glenn and Alvaro for the heads-up.
According to Playbill, Stage and screen favorites will team up this spring for a second annual virtual concert to benefit homeless youth around the world. Night of Covenant House Stars will be co-hosted by Audra McDonald and John Dickerson, with a lineup including Meryl Streep, Vanessa Williams, Ariana DeBose, Kelli O'Hara, and Sara Bareilles. Also slated to appear are Dolly Parton, Ryan Reynolds, Robin Roberts, Stephen Colbert, Rachel Brosnahan, Capathia Jenkins, Jo Ellen Pellman, John Dickerson, Darius De Haas, Daniel Yearwood, Ames Mcnamara, Laurie Metcalf, and more. The stars will be joined by Covenant House youth as well. "These stars have stepped up because they recognize that our young people don't have the option to shelter at home without a home," says Covenant House President Kevin Ryan. "For thousands of young people in this past year and for 2,000 young people tonight, Covenant House is their home. Night of Covenant House Stars will help us keep our doors open, 24/7, when youth experiencing homelessness need us more than ever." The Broadway community became involved with Covenant House on a large scale after Stephanie J. Block first performed at a benefit years ago. She teamed up with board member (and fellow Broadway performer) Capathia Jenkins to found the Broadway Sleep Out, now expanded to the Stage and Screen Sleep Out. The connections continue to grow, even when shifted to a digital landscape. McDonald and Dickerson hosted a virtual benefit last year as well. The theme of the gala this year is "Stand Up, Stand Strong," recognizing and celebrating the resilience of young people experiencing homelessness and the heroism of frontline staff working to keep them safe during the ongoing COVID-19 crisis. Funds raised will go directly to food, clothing, healthcare, education, job training, and short and long-term housing for youth overcoming homelessness at Covenant House across the U.S., Canada, and Latin America. The evening, sponsored by Kia, is produced by Jeff Calhoun with musical supervision by Jason Howland. McDonald, Dickerson, and Calhoun are all members on the Covenant House board of directors. Many thanks to Glenn for the heads-up.
On February 2, Penguin Books releases "Mike Nichols: A Life", written by Mark Harris and featurig lots of remarks by Nichols' former colleagues and friends, including Meryl Streep. Vulture has posted an exerpt from the book, and – luckily for us – it's a lengthy, very insightful chapter on the makig of "Heartburn", including the complete story of Mandy Patinkin's original casting as Mark Foreman, and Nichols firing him a week into shooting scenes. It's a very ineresting read, especially considering that "Heartburn" wasn't a chosen star vehicle for Nicholson and Streep, but rather a casting choice out of the blue that got Streep by surprise, as she remembers in the book.
[After Nicholson's casting], suddenly, there were a lot of ideas about how we were going to enhance the part," says Streep. "The man's part. This was a movie about a woman, which was even more unusual in those days than it is now. It was a unique opportunity to explore things from her perspective, from Nora's perspective." Nicholson's hiring "was the first time in my life that I got mad at Mike. Jack Nicholson was a movie star, and it was intimidating to have him come in, and maybe a little piece of that made me go, 'Hey, don't lose me in this just because you bring your friend in,' " says Streep. "I went to Mike and said, 'This movie is about the person who got hit by the bus. It's not about the bus.' He heard me – he really did hear me on that. And all the nonsense about new scenes stopped."
The full article can be read over at Vulture, the book releases on February 2. Hopefully, it will feature many more details on the makings of "Silkwood", "Postcards from the Edge" and "Angels in America".
Another big batch of international press coverage for both "The Prom" and "Let Them All Talk" have been added to the photo gallery, with many thanks to Alvaro. Scans come from the US, the UK, Brasil, Spain, France, Argentina and Portugal, so there's probably something for everybody :-) A complete list of additions can be found below.
Related Media
:
Photo Gallery – Articles & Scans – Total Film (United Kingdom, December 2020)
Photo Gallery – Articles & Scans – Mia (Spain, December 22, 2020)
Photo Gallery – Articles & Scans – People Magazine (USA, December 21, 2020)
Photo Gallery – Articles & Scans – US Weekly (USA, December 21, 2020)
Photo Gallery – Articles & Scans – Who Weekly (Australia, December 21, 2020)
Photo Gallery – Articles & Scans – Point de Vue (France, December 16, 2020)
Photo Gallery – Articles & Scans – Blikk Nok (Hungary, December 16, 2020)
Photo Gallery – Articles & Scans – The West Australian Today (Australia, December 15, 2020)
Photo Gallery – Articles & Scans – The New Yorker Magazine (USA, December 14, 2020)
Photo Gallery – Articles & Scans – Clarin (Argentina, December 14, 2020)
Continue Reading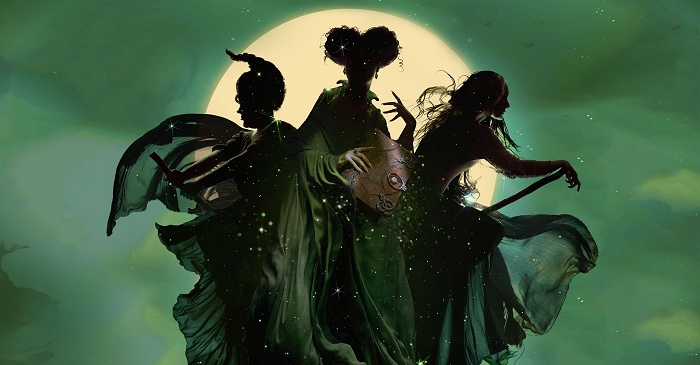 Bette Midler, Sarah Jessica Parker and Kathy Najimy are getting the Sanderson Sisters back together later this month, 27 years after the Halloween cult classic for a virtual "Hocus Pocus" reunion, Midler announced Sunday. The live event, "In Search of the Sanderson Sisters: A Hocus Pocus Hulaween Takeover," takes place Oct. 30 at 8 p.m. ET. "Join me! For a marvelous one night only reunion with the Sanderson Sisters and some of our favorite friends," Midler tweeted Sunday. In addition to the trio of stars, the reunion features Elvira, Mistress of the Dark as the host and a deluge of famous faces including Meryl Streep, Jennifer Hudson, Billy Crystal, Jamie Lee Curtis, Kenan Thompson, John Stamos, Glenn Close, George Lopez, Martin Short, Adam Lambert, Michael Kors, Todrick Hall and more. Hulaween is part of Midler's annual fundraiser for the New York Restoration Project, her organization dedicated to improving New York City's infrastructure and greenery.
*This is a one-time showing.* The show will not broadcast again after the listed date and time. Join us as Ms. Midler reunites with Sarah Jessica Parker and Kathy Najimy for "In Search of The Sanderson Sisters, A Hocus Pocus Hulaween Takeover" hosted by Elvira, Mistress of the Dark and featuring: Glenn Close, Billy Crystal, Jamie Lee Curtis, John Debney, Samantha Diaz, Harry Guinness, Todrick Hall, Jennifer Hudson, Anjelah Johnson-Reyes, Michael Kors, Adam Lambert, George Lopez, Alex Moffat, Vanessa Shaw, Martin Short, Sarah Silverman, John Stamos, Meryl Streep, Kenan Thompson, Sophie von Haselberg, and other surprise guests. Reserve your spot today for our one-hour virtual evening event on Friday, October 30! Your personalized access link will be emailed to you in advance of the event, and we will keep you informed of all the Hocus Pocus fun we have in store leading up to the big night. The broadcast will include closed captions in English and can be streamed worldwide
Tickets can be ordered over at Midler's New York Restoration Project website. Tickets cost $10 and all proceeds go toward the NYRP, according to the website.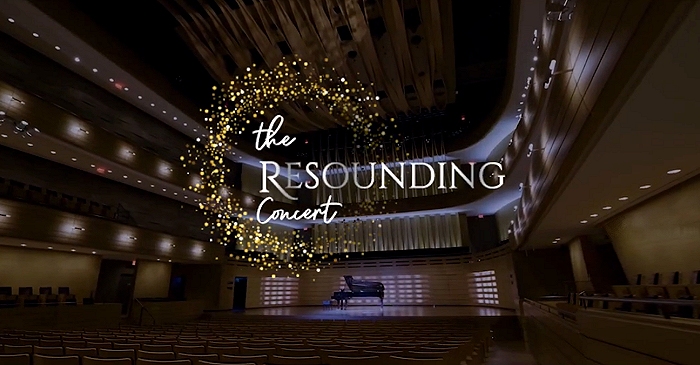 The full line up for The Royal Conservatory's season gala has been announced. As one of Toronto's most exclusive and star-studded annual galas, The Resounding Concert is accessible to everyone this year on October 17 via livestream. The event is a benefit in support of the Fund for Koerner Hall. Appearances will include artists who have performed at Koerner Hall from around the world: Buffy Sainte-Marie, Lang Lang, Meryl Streep, Sondra Radvanovsky, Jan Lisiecki, Zakir Hussain, James Ehnes, Alex Cuba, Daniel Hope, k.d. lang, Lighthouse, Rhiannon Giddens, Danilo Pérez, Brian Blade, John Patitucci, Gerald Clayton (playing Oscar Peterson), Barbara Hannigan, Chilly Gonzales, and Skratch Bastid with Afiara Quartet. Although the livestream is free for everyone, The Royal Conservatory are asking for donations in support of the Fund for Koerner Hall in order to keep bringing live music to audiences and keep artists working. More information on the concert and ticket prizes can be found here. Many thanks to Alvaro for the heads-up.
According to Playbill, a re-imagined virtual gala from The Public Theater will be a star-studded affair as the institution looks to the future following the year's reckoning around racism in the country. "Forever. Togehter.", directed by Tony winner Kenny Leon, will take place October 20 at 8 PM ET. The event will be live streamed on The Public's website, YouTube, and Facebook. While free to watch, donations are encouraged to support the Off-Broadway institution. The lineup includes Jelani Alladin, Jacqueline Antaramian, Antonio Banderas, Laura Benanti, Kim Blanck, Ally Bonino, Danielle Brooks, Jenn Colella, Elvis Costello, Daniel Craig, Alysha Deslorieux, Jesse Tyler Ferguson, Holly Gould, Danai Gurira, Stephanie Hsu, David Henry Hwang, Oscar Isaac, Nikki M. James, Alicia Keys, John Leguizamo, John Lithgow, Audra McDonald, Grace McLean, Lin-Manuel Miranda, Kelli O'Hara, Mia Pak, Suzan-Lori Parks, David Hyde Pierce, Phylicia Rashad, Liev Schreiber, Martin Sheen, Phillipa Soo, Meryl Streep, Sting and Trudie Styler, Will Swenson, Shaina Taub, Kuhoo Verma, Ada Westfall, and Kate Wetherhead. As previously planned for the June 1 ceremony, the gala includes a special tribute to this year's honorees Sam Waterston and Audrey and Zygi Wilf. "Before the world was stilled, we were set to celebrate the institution of theater as we knew it," said Leon. "What we now know is that we have much to learn and much to do to earn our sacred place in our community. We take this time to celebrate our artists, and as we move forward with our virtual event, we understand that these are precious moments. We must strive to build institutions worthy of the beauty of our artists, and we will meet the moment with the seriousness and attention it deserves." The evening will feature stories from Public Theater alumni, songs from Public Theater musicals (including a performance by Alladin of a new song written just for Public Works' production of Hercules), and a preview of "Say Their Names," a visual installation to be projected on the facade of The Public's Cooper Square home dedicated to the Black lives lost to police brutality and white violence. Anne McPherson will serve as the gala's production stage manager with music direction by Ted Sperling. Many thanks to Glenn and Alvaro for the heads-up.
Meryl Streep may not have an Instagram account, but she is mugging on the platform for a cause with Kageno. Streep is among the more than two dozen stars and notable names who posed in vibrant aprons as part of a social media campaign on behalf of nonprofit Kageno as a way to spotlight its upcoming event. The organization — founded in 2003 and focused on transforming communities in need in Kenya and Rwanda — is hosting a virtual gathering Sept. 23, an annual Harambee, which has been reimagined to be a fundraiser-meets-cooking celebration. Streep, a longtime supporter of Kageno, will deliver the keynote address as part of a program that also features Minnie Driver and Dylan McDermott addressing attendees, pop star Anastacia performing, and celebrity chef Todd English spearheading a cooking demo that guests can follow along with at home (ingredients can even be delivered in advance). The event also includes a silent auction featuring items modeled by Lydia Hearst and Chris Hardwick. The aprons featured in the social media campaign were designed and made by the African villages supported by Kageno. All shoots were conducted via FaceTime and photographed by Scott Buccheit. In addition to Streep, those who participated include Anne Dexter-Jones, Allie Rizzo, Omar Shariff, Jr., Gillian Hearst, Naeem Delbridge, Daniela Lopez, Alex and Keytt Lundqvist, Scott Cullens, Maggie Rizer, Mia Moretti, Selita Ebanks, Robin Roberts and Amber Laign, Johnny Bananas, Sam Champion, Marc Forgione, Buster Skrine and many others. More information about the event can be found here. The article was originally published by The Hollywood Reporter with many thanks to Glenn for the heads-up.