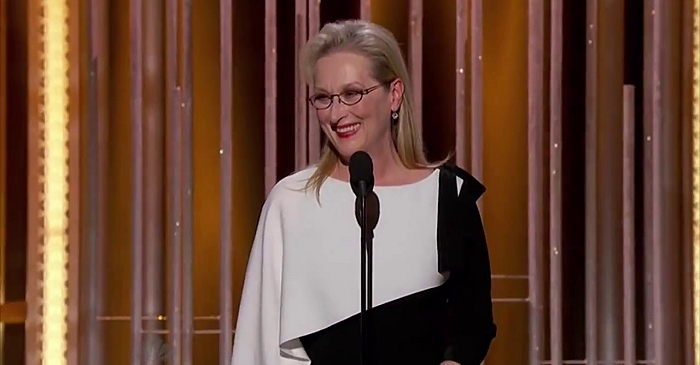 Unfortunately, there's not much material to add from yesterday's Golden Globe Awards. Meryl skipped the red carpet, lost the Best Supporting Actress award to Patricia Arquette and, besides some audience action with Margaret Cho, took the stage briefly at the end to present the Best Picture award to "Boyhood". Pictures have been added to the image library with many thanks to Claudia. Additionally, pictures from Disney's Pre-Golden Globe Party and more from the AFI Awards and the Graham Norton taping have been posted as well, with many thanks to Lindsey.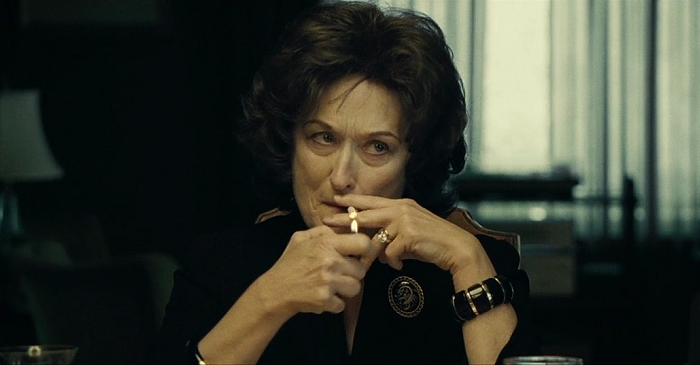 Here comes my favorite part of early film promotion – new video clips! A fourth scene, again from the Weston's dinner table, has been posted by Yahoo Movies. And the Weinstein Company starts launching its official clips with the b-roll (unfortunately just a lot of getting in and out of cars) and Meryl's interview on the film, her character and working with Julia Roberts, Margo Martindale and Benedict Cumberbatch. Enjoy the new clips. HD captures from the interview and the b-roll have been added to the image library as well.
Two new production stills from the upcoming "August: Osage County" have been added to the image library. One has been added a couple of days ago, the other one has just been sent in by Joan with many thanks. Click the previews to launch the last added pictures. "Osage County" will be screened this November at the Napa Valley and the St. Louis International Film Festival. Edit: Three more pictures have been added to the image library with many thanks to Juha for the heads-up.