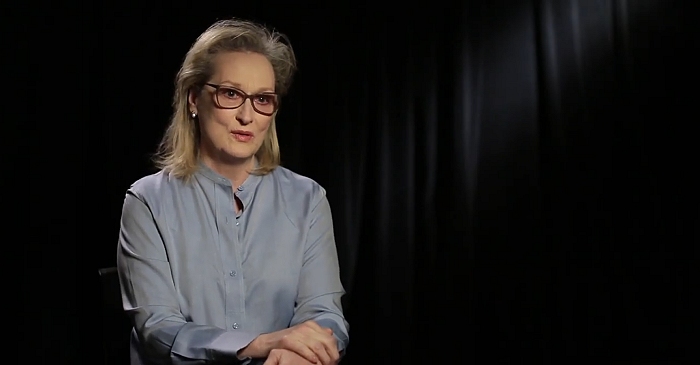 Alan J. Pakula, who died in 1998 at the age of 70 in an auto accident, was a most unusual filmmaker. Though his peers, including Stanley Kubrick, Martin Scorsese, Steven Spielberg, Roman Polanski, George Lucas and William Friedkin, were as well-known as the stars of their films, Pakula stayed out of the limelight and let his films speak for themselves. And what films – some of the most memorable titles of the last half century. The AFI Fest in Hollywood is paying tribute to Pakula with free screenings of "Sterile Cuckoo," "Klute" and "Sophie's Choice" and a free screening Sunday evening of Matthew Miele's thoughtful new documentary, "Alan Pakula: Going for Truth." That film features insightful and often emotional interviews with Robert Redford, Harrison Ford, Meryl Streep, Jane Fonda and Dustin Hoffman, co-workers and family and numerous clips. Streep, Hoffman and Ford recently talked to The Los Angeles Times about what made Pakula such a powerful filmmaker and person. The quotes have been edited for clarity and brevity. You can watch the trailer for "Alan Pakula: Going for Truth" on Youtube. Many thanks to Glenn for the heads-up.
I think he really laid a map of integrity for artists, and that, more than anything, is his legacy for me. He was such a moral filmmaker. It's like an old-fashioned idea, but he was. He was a moral man and he had a backbone. He loved women and respected them. So I mean it was that thing where you feel listened to instead of tolerated. It's a really a great, great quality. All the best male directors have it. All the best female directors have it naturally.
Continue Reading
On Monday, Meryl Streep, Greta Gerwig, Florence Pugh and Laura Dern, alongside her mother Diane Ladd, attended a screening for "Little Women" in Los Angeles. During a luncheon on Saturday, Gerwig talked about working with Streep on the film. In the director's upcoming film, Amy March (Florence Pugh) delivers a powerful monologue to explain to Theodore "Laurie" Laurence (Timothee Chalamet) how she is hindered by a woman's place in society. She tells him that when she marries, her husband would own any money she has and he would own her children. Gerwig told the crowd at the Teen Vogue Summit in Los Angeles that she wants to give credit where credit is due, confessing that she took the dialogue "basically verbatim" from a conversation with Streep. "When I started working on this project, Meryl Streep did just tell me that she was going to be in it. Because she loves the book and she told me … 'I'll be Aunt March.' She said, 'Write me some good lines.' I was like, 'I will,'" Gerwig said. "We had a lunch and she said, 'This is what you have to communicate to the audience about the position of women, that they don't even own their own children. It's not just that they couldn't vote, it's not just that they didn't have jobs. They didn't own anything. If you wanted to leave a marriage, you could leave but you would leave with nothing, not even your kids. So it is the decision.' So I basically verbatim took that and gave that to Florence."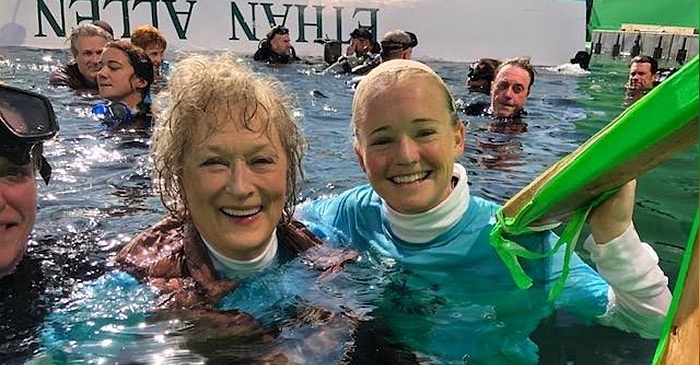 Backstage has a very interesting interview with Meryl Streep's stunt-coordinator from "The Laundromat". Stunt coordinators have one of the most high-pressure jobs in the biz: keeping actors and everybody else on set safe. So imagine the pressure, then, when one of those actors happens to be Meryl Streep. Charlie Croughwell can attest, however, the stunt coordination veteran kept his cool working with Streep on "The Laundromat." The Stephen Soderbergh feature, now streaming on Netflix, features one of Streep's most involved stunts to date wherein a boat capsizes. Croughwell, along with his daughter who happens to be Streep's stunt double, greeted the feat with aplomb—and he tells Backstage all about it, from pre-production meetings with Miss Meryl, to how he kept one of the greatest living actors out of harm's way so she could deliver her best performance. The full interview can be read over at Backstage with many thanks to Glenn for the heads-up!
Anytime we have someone interacting with a body of water, we need to assess their comfort level. I let production know that I needed to get Meryl's take on her comfort with water scenes and that we would need to get her in the tank at [a dive facility]. I needed to see how comfortable she is not only swimming but breathing from an air source. I had two dive masters as well as her stunt double and two water safety people on the day. We laid out all of the dive equipment we could have possibly needed: a wetsuit for Meryl, towels, showers. Her assistant arrived a bit before her, checked over the plan and we waited. Only a few minutes went by and up pulled Meryl. We went out to greet her. Once out of the car I began explaining to her the process we had planned and that she would be in different clothing on the day. The pro she is, she said, "These are the clothes I'll be wearing and I'm very comfortable with what I need to do." With that, we went into the tank area, she jumped in, we all jumped in and within 30 minutes we were done and she was on her way.
Greta Gerwig's highly anticipated directorial follow-up to Lady Bird reunites the filmmaker with Ronan and fellow Lady Bird co-star Timothée Chalamet to tell one of literature's most beloved stories. Meryl Streep represented the film yesterday at a New York screening accompanied by her friends, playwright Tracy Letts and author of "One True Thing", Anna Quindlen. Here's what the critics are saying so far about Greta Gerwig's Little Women, as compiled by Looper: Entertainment Weekly columnist David Canfield tweeted that Little Women was one of his "very favorite movies of the year," furter noting, "Greta Gerwig delivers a both passionately faithful and gorgeously original take" and going on to praise several of the film's leading performances.Kara Warner from PEOPLE Magazine wrote, "Greta Gerwig's @LittleWomen is wonderful. A loving, meticulously-crafted adaptation that exceeded my expectations. Heartfelt, moving and a terrific showcase for its extremely talented cast and beloved source material." New York Magazine's Kyle Buchanan enjoyed the film, but felt there were some caveats. In a Twitter thread, he wrote, "Greta Gerwig takes the straightforward story of Little Women and boldly scrambles it, starting two-thirds of the way through and retelling most of what you remember via flashbacks and cross-cutting. Call it Louisa May Alcott meets 21 Grams[…] At best, it's a fresh approach that makes you rethink familiar material. But it can also make simple plot and character developments a bit harder to locate." He also singled out the performances, particularly Pugh's: For my money, the MVP in Little Women is Florence Pugh. Hot off of Midsomar, Pugh is having a great year, and she's hilarious and winning as Amy, the character best served by Gerwig's structural gambits."
Continue Reading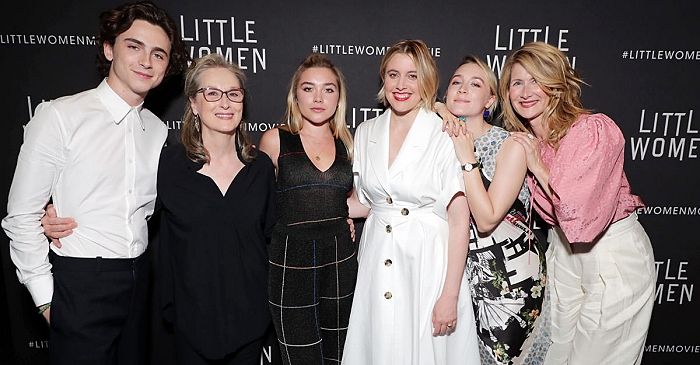 Meryl Streep joined her "Little Women" colleagues Florence Pugh, Greta Gerwig, Laura Dern, Saoirse Ronan, and Timothee Chalamet during a special screening and panel event held at DGA in Los Angeles on Wednesday night. Streep plays Aunt March in the upcoming flick, opposite Saoirse Ronan, Laura Dern, Florence Pugh, and Timothee Chalamet, who were all at the event along with writer/director Greta Gerwig. During the panel event, the cast opened up about how they all got into character and Meryl talked about how she became the penny-pinching Aunt March. "She [Greta Gerwig] let me do what I wanted," she said. "Aunt March is all about the money. It's how the world measures value. She is the reality check on all the airy-fairy, highfalutin, idealistic people who populate her family, and that she basically underwrites." Saoirse even revealed that one day, Meryl ate fast food to get into character. "I was trying to save money," Meryl quipped. Little Women is set to open on Christmas Day. Pictures from the screening have been added to the photo gallery.
Many thanks to my friend Simona for contributing this wonderful cover story from the Italian Il Venerdi di Repubblica, dated October 04, 2019. Scans can be found in the photo gallery.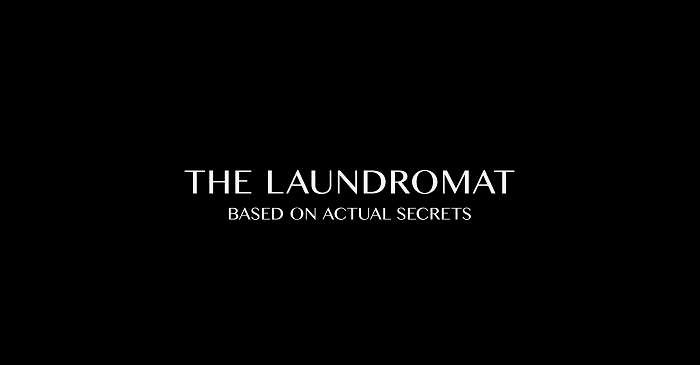 Steven Soderbergh's "The Laundromat" has been released on Netflix, yesterday. I'm really glad it's on Netflix, because I couldn't wrap my mind around what I have just seen the first time. After the second time, it made much more sense. And I assume that after the third watch it's actually a damn good movie :-) But after the first watch, this is one of the most absurd projects to find in Meryl's filmography. It won't be a player at the Oscars, but I think a Golden Globe nomination for Meryl Streep is very much possible. As I keep this little review spoiler-free, it's impossible to write anything about her performance, with the exception that she takes the general moviegoers' general idea of a Midwestern granny to a whole new level. Screencaptures have been added to the photo gallery, which contain a lot of spoilers, so please watch it first, it's worth the surprise.
According to The Guardian, Netflix has moved to shut down a lawsuit from Mossack Fonseca lawyers over a film about the Panama Papers scandal that led to the closure of their firm and criminal charges, arguing the partners' reputations were "long sullied" before the film's release. The film, The Laundromat, is due to be released on Netflix at midnight on Friday in the US, and stars Gary Oldman and Antonio Banderas as Jurgen Mossack and Ramon Fonseca. Mossack and Fonseca sued Netflix this week alleging that the film portrayed them as "ruthless uncaring lawyers who are involved in money laundering, tax evasion, bribery and/or other criminal conduct" and sought a court ruling preventing the film being released. In a response filed to the US district court in Connecticut on Thursday, Netflix said the request was a "virtually unheard-of prior restraint on speech" and should be denied. The company said the film, although advertised as "based on some real shit", did not try to portray itself as a non-fictional account of the Panama Papers scandal, but was instead a "comedic morality tale about a system which invites and protects abuse". "While entertaining and largely comedic, it is intended to bring attention to the abuse of offshore shell corporations and tax shelters, and it is an indictment of the legal system that permits them," Netflix said. Mossack and Fonseca, while given the same names in the film, are "palpably farcical characters", Netflix said in the court filing. "They are cartoonish narrators who set up shell corporations around the world; it does not depict them as direct participants in criminal activity. "Rather, the film saves its pointed critiques for the opacity of the global banking system and the systemic corruption of wealthy individuals that permit that system to perpetuate itself." Netflix said the film portrayed the pair as being "largely oblivious to the ways in which some of the shell entities they have set up are being abused, and it indicts the system for making such enterprises largely, if not entirely, legal". The complete article can be read over at The Guardian.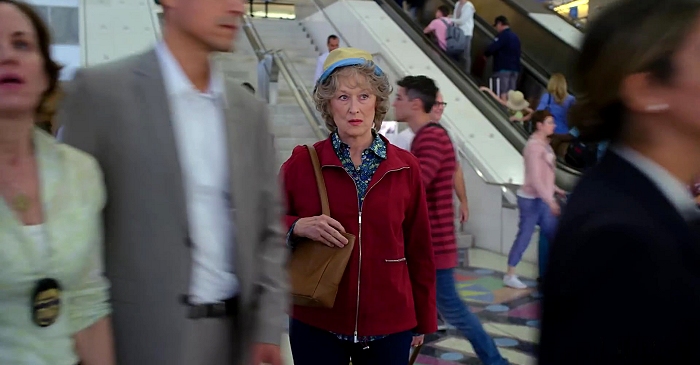 According to The Hollywood Reporter, Mossack Fonseca, the Panama City law firm that watched in horror back in 2016 as a treasure trove of its documents became public, is now attempting to stop Netflix from streaming The Laundromat, a dark comedy that is inspired by those "Panama Papers." The firm and its founders have filed a lawsuit in Connecticut federal court and are pushing for a restraining order to prevent the Friday release of the film. The movie, directed by Steven Soderbergh, stars Meryl Streep investigating the death of her husband in a boat tour and being led down a trail of shady dealings connected to an off-shore tax scheme exploited by some of the world's most powerful individuals. According to some advance write-ups of the film, some of these dealings are traced to Jürgen Mossack (played by Gary Oldman) and Ramón Fonseca (Antonio Banderas), the named partners in the firm. As the new lawsuit points out, the movie's trailer states The Laundromat is "based on some real shit," referencing what was exposed by the leak of 11.5 million documents three years ago. Mossack and Fonseca complain that the film casts them as "villains profiting from the death of 20 people killed in the small town boat tour," and also object to a comment in the film from Streep tying them to "bribery, corruption, money laundering." The film provokes two big claims — defamation and trademark infringement. The former because these lawyers have allegedly been cast falsely as criminals, and the latter because the movie utilizes the film's registered logo while allegedly diminishing and diluting its value. To each of the claims, Netflix will likely raise First Amendment defenses, including how use of the logos is artistically relevant and not explicitly misleading. But for now, the move for a restraining order is what's most pressing. Prior restraints on speech face nearly insurmountable odds in court. To overcome the First Amendment, Mossack and Fonseca present a theory of irreparable harm tied to their due process rights as potential defendants in a criminal case.
Continue Reading
After a very limited theatrical release on September 27 in US theaters (to qualify for Oscar voters), "The Laundromat" is waiting for its big release on Netflix worldwide on October 18. The major American critics have seen it already, and while the reviews from the Venice Film Festival were a rather stiff embrace, the US critics have panned it largely. RottenTomatoes currently lists the film at 43% with the critical consensus: "The Laundromat misuses its incredible cast by taking a disappointingly blunt and unfocused approach to dramatizing the real-life events that inspired it." We can all make our thoughts about it on October 18, in the meantime here's a collection of reviews, including a couple of new production stills.
Richard Roeper, The Chicago Sun-Times (October 03, 2019)
I wish I could tell you this shambling, cryptic, tone-shifting mash-up of so many different stories (and there are more) eventually comes together in one smartly conceived, cleverly executed, cohesive package — but that never happens. In fact, the final, self-conscious, ta-da! moment only serves to lessen the impact of the proceedings to that point, and the speech we get about political and financial corruption feels more like a hectoring lecture than an insightful commentary.
Leah Greenblatt, Entertainment Weekly (October 02, 2019)
What might be hardest to believe about these stories, though, is that it's Soderbergh telling them. If the Oscar-winning director doesn't exactly have a signature through-line in his career, subject or style-wise — without a certified letter from IMDb, you'd be hard-pressed to conclusively prove that Oceans 11, Erin Brokovich, Magic Mike, and Traffic were all made by the same man. Which doesn't mean the film is some kind of terrible black mark on his record; there are more than a few good nuggets in all those teachable moments. And if a motley crew of movie stars is what it takes to shine more light on bad laws, then let Meryl carry that torch in a wig and a bucket hat. But as a pure movie-going experience, it's all kind of a wash.
Continue Reading